Delay of my VCDX program, Why?
Hello you all, Its been a while when i posted something.
Why i did not make it to execute anything for my VCDX
The Reason
Last post i wrote that i am starting with my VCDX program, and then came COVID-19.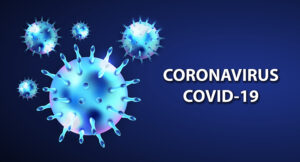 This is not an excuse, but because of COVID-19. The team where two others and myself are part of had it even more busy than before. At the client where i am still ( yes i know the same client ), it was busy to the max. i mean an average of 60-70 hours per week including the weekends.  My colleague and i finished 2 big projects. So together with the new strategy of using NSX-T and moving towards the migration from NSX-V to NSX-T. Our team managed to successfully finalise two projects.
All upcoming and finished projects are build with the vRealize Build Tools and vRealize Developer Tools
Using Visual Studio Code with typescript and yaml, makes development in vRealize Orchestration and vRealize Automation a lot more pleasant
Project Cloud Framework
A Cloud Framework which provides self service for Cloud operations and all of the consumers of the cloud ( 10k+ workloads ) to perform placement based on tenant and team. Approximately 20 catalog items and a lot of vRO actions. Workflows where only used for the vRA XAAS Catalog items. This is phase 1 of the project and used by NSX-V and a preparation for the upcoming projects.
Project NSX
Phase 1 of the Project NSX
I am not allowed to share this on a blog because of security, as you might understand, but this phase is for going towards NSX-T.
Upcoming Projects
Phase 2 of Project Cloud Framework and phase 2 of  Project NSX.
Picking up where i left.
In the next post i describe restart of my VCDX project